The Seven Network and regional broadcaster Prime Media Group have renewed their affiliation agreement which will see Prime's television outlets remain affiliated to Seven until 2019.
The renewal comes after the Nine and Ten networks had re-signed deals with their affiliate partners, WIN and Southern Cross respectively.
Prime, which operates Prime7 in New South Wales, Victoria, the Gold Coast and the ACT and GWN7 in Western Australia, has been aligned to Seven since aggregation in 1989.
In a statement issued earlier today Tim Worner, Chief Executive Officer, Seven West Media, said:
"We are pleased to continue our partnership with Prime. It is a relationship that delivers great results for both companies and on a personal level it is a very special one in that we very much enjoy working with Paul Ramsay, Ian Audsley and their team.

"We are looking forward to building on our leadership in broadcast television and working even more closely with Prime in delivering our content to all Australians and working with them in enhancing the audience and revenue delivery for both companies. Broadcast television and the creation and development of Australian content will play a key role in the future of the company. Television will continue to be the primary form of mass communication and at the heart of our future development."
Ian Audsley, Chief Executive Officer of Prime Media said:
"With Australia's best television programmes in its schedule, we are confident that Tim Worner and his team will continue to deliver quality programming. Prime's broadcast partnership with Seven drives strong audiences in regional and rural Australia and provides tremendous opportunity for Prime's advertisers."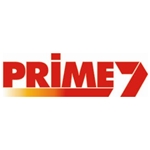 Prime7 is on track to win the 2013 ratings year (6pm-12mn) in Regional Victoria and is currently runner up in its New South Wales and ACT markets.
GWN7, the oldest of the local networks in regional WA, is a consistent ratings leader in its market which covers the entire state of Western Australia outside of Perth.
Source: Regional TAM, Seven West Media