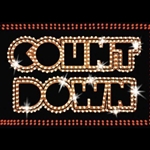 It's January again.  Time for Rage to go back through the ABC archive and dig out those classic pop music shows of years gone by.  For the next four Saturday nights (or early Sunday morning), Rage goes retro in what has been an annual tradition for years.
Retro month kicks off with a one-hour preview today (Saturday) from 10.30am with a selection of classic tunes.
Then, from 1.10am tonight/Sunday morning, it's back to the days of Countdown — featuring episodes from December 1984, June 1983, March 1987 and March 1980 plus a 1978 interview with David Bowie — and then it's further back to 1974 with a GTK special featuring Sherbet.
Also featured is an episode of 1980s series Edge Of The Wedge.
1.00am
COUNTDOWN December 9th, 1984
COUNTDOWN PROMO From Early 1980s
COUNTDOWN June 19th, 1983
02:00am
THE 7.30 REPORT Report on Stryper, June 19th, 1987
STRYPER Calling On You
TWISTED SISTER I Wanna Rock (Warner)
KISS God Gave Rock and Roll To You II (Polydor)
COUNTDOWN March 30th, 1980
03:00am
EDGE OF THE WEDGE June 24th, 1986
04:30am
TACTICS Second Language (Independent)
SAILOR Girls, Girls, Girls
COUNTDOWN Interview with David Bowie, November 10th, 1978
DAVID BOWIE D.J. (EMI)
COUNTDOWN PROMO April, 1987
COUNTDOWN March 15th, 1987
COUNTDOWN PROMO Promo
GTK PROMO 1971
06:00am
GTK Sherbet Special – Live at the Capitol Theatre, January 1974
Rage Goes Retro continues every late Saturday night/early Sunday morning during January on ABC1.
Source: Rage