Proposed changes to media ownership laws could spark a flurry of industry mergers, acquisitions and sell-offs not seen in a generation.
If the Government approves media reforms as part of its media convergence review it may allow networks the capacity to increase their share of the national audience.
At the moment commercial network owners are limited to covering up to 75 per cent of the national population.  Such limitations mean that a barrier exists preventing capital city networks owning a large stake in regional networks.
Already two of Australia's largest media companies — Nine Entertainment Co. and Southern Cross Austereo — are reported to be in talks with a view to potentially merging their businesses should the audience reach limit be lifted.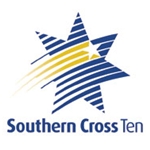 Nine Entertainment Co. currently owns the Nine stations TCN Sydney, GTV Melbourne, QTQ Brisbane, NTD Darwin and NBN in Northern NSW.  Southern Cross Austereo has media interests including Southern Cross Ten, Southern Cross Television and radio networks Today, Triple M and regional network Star.
A merger between the two media giants could trigger changes to regional network affiliations across the board.  Nine's major regional partner is WIN (which also owns Nine Perth and Adelaide), while Southern Cross is largely aligned to the Ten Network in the eastern states but also has affiliation to the Seven Network in Tasmania, Darwin and central Australia.
Southern Cross' affiliation contract to Ten expires in June this year, while the affiliation agreement between Nine and WIN has already lapsed.
A merger between the two groups could also lead to some assets having to be relinquished — for instance, in Darwin, Nine and SCA between them control the city's commercial TV stations.  A merger of the two groups would mean that some capacity would need to be sold to avoid the large group having a commercial monopoly.
Although it is the major regional partner for the Nine Network, WIN owner Bruce Gordon (pictured) also has ties to the Ten Network, owning around 15 per cent of the lower-ranked commercial network.
Seven West Media chairman and part-owner Kerry Stokes has also invested in Ten, buying up around five per cent of shares as allowed under current media rules.
There is also speculation that Stokes could take a controlling interest in Seven's regional partner Prime7.  Seven currently owns around 11 per cent of the regional broadcaster which relays the Seven Network programs to regional NSW, Victoria, Western Australia and the ACT.
Although it appears that the industry looks like becoming a lot smaller with fewer distinct owners, Communications minister Senator Stephen Conroy said that proposed media reforms will ensure media diversity.
Source: SMH, The Australian