The historic studios and offices that have housed WIN in Mount Gambier for over 50 years have been sold.
The 4000-square-metre property, located on John Watson Drive, has been bought by prominent Mount Gambier business operator Peter Gazzard and an undisclosed Melbourne-based partner.
There are tentative ideas for re-development of the site over the longer term, potentially including a mix of residential, tourist and creative arts spaces — though nothing has been planned or committed to at this stage.
Mr Gazzard told ABC that as a child growing up in the region, he fondly remembers the studio's heyday as home to local channel SES8. He visited the studios as a five-year-old attending the station's children's show, and his father advertised his local car yard on SES8's opening night.
In later years, his wife Carolyn Gazzard was employed as a presenter at the channel, hosting local programs including Woman's World, Cartoon Connection and Music Express, and presenting news and weather reports.
Mr Gazzard told ABC that while SES8's successor WIN has vacated the building, it has left behind some of the old equipment and items of local TV memorabilia that he hopes can be included as part of any new development. "We would love to retain the heritage of the SES8 days," he said.
SES8 was South Australia's first regional commercial station when  it commenced operation from the John Watson Drive site in March 1966, broadcasting through south east South Australia and across the border into Western Victoria.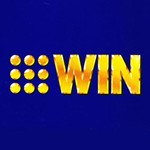 SES8 was purchased by WIN Corporation in 1999 and re-branded as WIN. It opened a secondary channel, WIN Ten, in 2004.
WIN continues to be the local commercial TV monopoly in the area and since the advent of digital television has broadcast local relays of all three commercial networks. Most of the networks' secondary channels are also carried locally by WIN.
WIN has now relocated its local offices to the Mount Gambier CBD, while on-air co-ordination for its multiple channels is now conducted from the MediaHub facility in New South Wales. The TV transmission towers that are located at the John Watson Drive site will remain and are currently under a long-term lease.

YouTube: sirmechie
Source: ABC, Commercial Real Estate, Herbert Commercial