Regional broadcaster NBN is about to move premises after almost 60 years of operation from Mosbri Crescent, Newcastle.
The Northern NSW outlet for the Nine Network will be shifting to a new studio and offices on Honeysuckle Drive (pictured above) by mid-2021.
The new studio will allow NBN to update to new technology and continue production of NBN News from Newcastle.
The Mosbri Crescent studios were opened in March 1962, when NBN3 launched as New South Wales' first regional TV station.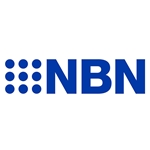 As well as hosting thousands of news bulletins over almost 60 years, the Mosbri Crescent studios have also been home to variety shows, telethons, women's and children's shows and commercials as well as providing production support to some capital city network programs in the 1970s.
NBN became an affiliate of the Nine Network with the advent of aggregation in Northern New South Wales in 1991. It was purchased by Nine for $250 million in 2007.
Source: NBN