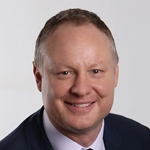 James Taylor has been appointed as the new managing director of SBS.
He has been acting in the role since 2 October, following the departure of Michael Ebeid, and will be formally appointed effective 22 October for a five-year term.
SBS chairman Dr Bulent Hass Dellal AO said:  "The Board has great confidence in James' skill and ability to be an inspiring leader of SBS, building on recent developments and successes to date, and empowering the organisation and its people to take SBS forward into the future."
"Not only does James have a comprehensive and innate knowledge of SBS and its operations, he has developed a significant level of trust and rapport with its board, the executive team and employees throughout the organisation over the years. He has been a driving force and key collaborator across a range of projects which have seen SBS transform into the modern, innovative and efficient multiplatform broadcaster it is today."
Prior to acting in the managing director role, Taylor was chief financial officer at SBS for five years.
Previous experience includes executive roles at Deloitte, British Telecom and ABC.