It's not a day at races until you can make a song and dance of it!
ABC's variety series Quest 77 took to Flemington Racecourse for some special Melbourne Cup-themed production numbers for broadcast in the lead up to the 1977 Melbourne Cup.
One production number — described by TV Times as "spectacular" — featured host Peter Regan in song, and the Jillian Fitzgerald Dancers in jockeys' silks at the starting gates, down the straight and across the finish line, with the footage integrated with actual race footage to complete the production number Ascot Gavotte, from My Fair Lady.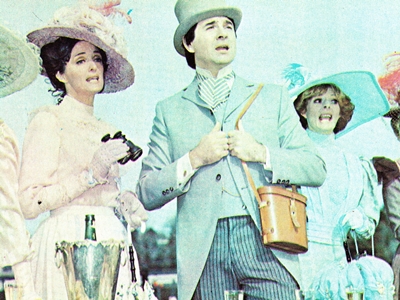 Regan also performed Fugue For A Tinhorn, from Guys And Dolls.
Quest ran from 1976 to 1978.
Source: TV Times, 29 October 1977