Today marks the end of analogue television transmissions in Sydney and the Central Coast region of New South Wales.
The switch-off, scheduled for 9.00am, will affect local analogue transmissions of ABC1, Seven (ATN), Nine (TCN), Ten (TEN) and SBS One as well as Central Coast transmissions of Prime7 (NEN) and NBN. Southern Cross Ten (NRN) does not broadcast in analogue on the Central Coast.
It is estimated that 94 per cent of Sydney households have converted at least their main television set to digital.
The Sydney switch-off brings to an end the oldest analogue transmissions in Australia. TCN9 was Sydney's, and Australia's, first television station when it launched on a Sunday night in September, 1956. Station announcer John Godson introduced the channel to air, followed by Bruce Gyngell (pictured) appearing on screen with his famous line, "Good evening, and welcome to television", before leading into the first program, This Is Television.
National broadcaster ABC launched its first TV station, ABN2, on Monday, 5 November, 1956.
ATN7 made its debut in December 1956 amid heavy rain that led to power cuts affecting the Epping studios, almost risking any chance of the channel getting to air at all that night.
Sydney's third commercial station, TEN10, launched in April 1965 with its opening night highlighted by the lavish song and dance special, TV Spells Magic. With a cast of around 250 (including Diane Granquist, pictured) and a budget of £25,000, it was one of the largest television productions attempted in Australia to date.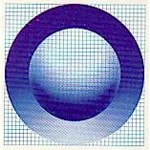 Bruce Gyngell, the man who appeared on TCN9's opening night, had been appointed to the role of Chief Executive for the Special Broadcasting Service (SBS) as it was preparing the launch of its television station Channel 0/28. Gyngell was the first to appear on Channel 0/28's opening broadcast in October 1980, but very few were watching. It was estimated that as much as 80 per cent of Sydney households were unable to clearly receive the Channel 0 frequency and few had switched or had access to UHF reception..
SBS ceased transmission on Channel 0 in January 1986, thereafter broadcasting solely on UHF.
Community TV began in Sydney with the trial launch of CTS31 in 1994. This was later replaced by the full-scale launch of TVS in 2005. TVS has been broadcasting exclusively in digital since 2011.
Residents on the Central Coast were traditionally in the rare situation of having fortuitous coverage of channels from both Sydney and Newcastle, and by the 1980s this was cemented with local UHF translators being installed for the Sydney channels as well as Newcastle station NBN. The advent of aggregation of regional television markets in the early 1990s led to Tamworth-based NEN (Prime) extending its coverage into the Central Coast.
Sydney will be subject to a retune in March 2014, though this will only affect the digital transmission of SBS shifting from UHF to VHF. Viewers who receive their signals from other transmission sites, such as Kings Cross or Central Coast translators, may also be affected by a retune during 2014.
Once Sydney and Central Coast is digital-only then that only leaves Melbourne and the Remote Central and Eastern markets to switch off analogue next Tuesday, 10 December. From that point on all of Australia will be watching digital-only TV.