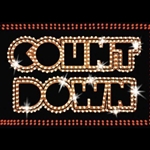 Rage's traditional January retro month starts again tomorrow (Saturday) night.
Every Saturday night through the month of January Rage digs through the ABC archives and dishes up some pop music programs from long ago as well as a range of retro hits.
This weekend's playlist includes six episodes of Countdown from the 1980s and one episode of Rock Arena from 1984.
The Rage playlist for this Saturday night/Sunday morning:
11:00pm
COUNTDOWN July 14th, 1985 Molly (a few hours after Oz For Africa telethon)
COUNTDOWN July 3rd, 1983 David Sterry and Richard Zatorski (Real Life)
12:30am
REAL LIFE God Tonight (BMG)
1:00am
REAL LIFE Send Me An Angel (BMG)
BLONDIE The Tide Is High (EMI)
ROCK ARENA 23rd October, 1984
COUNTDOWN April 20th, 1980 Harry Casey (KC and The Sunshine Band)
2:30am
COUNTDOWN August 5th, 1984 Rodney Rude
ORCHESTRAL MANOEUVRES IN THE DARK Universal (Virgin)
ORCHESTRAL MANOEUVRES IN THE DARK Enola Gay (Virgin)
4:00am
ORCHESTRAL MANOEUVRES IN THE DARK If You Leave (EMI)
COUNTDOWN August 26th, 1984 Molly (live from Sydney)
COUNTDOWN May 17th, 1981 Ignatius and Joylene (Jimmy and The Boys)
5:30am
JIMMY and THE BOYS – LIVE Products Of Your Mind (Festival)
JIMMY and THE BOYS They Won't Let My Girlfriend Talk To Me (Festival)
06:00am
DOLLAR Shooting Star (EMI)
CAROLE BAYER SAGER You're Moving Out Today (Elektra)
VOYAGER Halfway Hotel (Elektra)
BARBRA STREISAND Woman In Love (CBS)
DAVID ESSEX Cool Out Tonight (CBS)
TINA TURNER Let's Stay Together (Interfusion)
STEPHANIE MILLS Never Knew Love Like This Before (20th Century Fox)
PAUL SIMON Late In The Evening (WEA)
Rage Goes Retro continues every late Saturday night/early Sunday morning during January on ABC1.
Source: Rage