The Nine Network has claimed victory the ratings year for 2019 (OzTAM, 5 cities, 6pm-12mn).
It is Nine's first win since 2006 and ends the Seven Network's 12-year run of overall wins.
For the weeks 7 to 48 — covering the period from 10 February to 30 November, and excluding the weeks around Easter — the Nine Network claimed 29.3% market share, followed by Seven (29.0%), Ten (17.2%), ABC (16.6%) and SBS (7.9%).
For the primary channels: Nine (20.4%) was ahead of Seven (19.3%), ABC (11.8%), Ten (11.7%) and SBS (5.1%).
Some minor adjustments to shares may occur as consolidated 28-day viewing numbers for the last few weeks of the ratings year is taken into account.
Nine started the year with its first coverage of the Australian Open tennis. Although the two weeks of competition are outside of the ratings calendar, the event provides an ideal springboard for promotion and viewer momentum into the ratings year — as Seven often found in previous years.
Married At First Sight, The Block, Australian Ninja Warrior and new franchise Lego Masters were highlights for Nine in the reality portfolio.
The NRL State Of Origin and NRL Grand Final were also huge rating performers — all played in prime time.
The Seven Network took over as lead cricket broadcaster last Summer but it didn't seem to give it the same leverage going into the ratings year. It still had success with another series of My Kitchen Rules and House Rules. And although it falls outside of prime time, the AFL Grand Final was the most watched program of the year.
Seven has also claimed victory in the lower rating but highly coveted breakfast battle — with Sunrise easily topping Nine's Today, which never really recovered from a change to its presenting line-up at the start of the year, and ABC News Breakfast.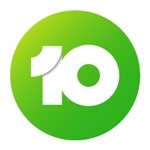 The Ten Network recorded year on year growth towards the second half of the year — largely attributed to an 11th season of MasterChef Australia, the return of Australian Survivor, The Bachelor and The Bachelorette and new novelty act The Masked Singer.
Regular series Gogglebox Australia and Have You Been Paying Attention? have also been top performers for Ten.
Ten's coverage of the Melbourne Cup race — its first since 2001 — was its most watched program of the year.
ABC and SBS — traditionally not as focused on ratings as their commercial network rivals — have yet to provide any rundown of their ratings year.
The 2020 ratings year begins on 9 February and continues through to 28 November, with a two-week break over the Easter period.
Data © OzTAM Pty Limited 2019. The Data may not be reproduced, published or communicated (electronically or in hard copy) without the prior written consent of OzTAM.