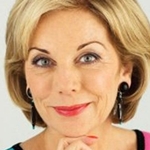 Media icon and former Australian Of The Year Ita Buttrose has been announced as the incoming Chair of ABC.
Prime Minister Scott Morrison announced earlier today that the Government will recommend Buttrose's appointment to the Governor-General.
She is only the second woman in the history of ABC to be appointed Chair. The first was Dame Leonie Kramer in the early 1980s.
"The ABC is one of the most important cultural and information organisations in Australia and I am honoured to be given the opportunity to lead it," Buttrose said today.
Acting ABC Managing Director David Anderson said, "I join with all ABC employees in welcoming Ita Buttrose to this important role. Ms Buttrose is an eminent Australian with vast experience as an editor and media executive. Her leadership of the ABC, a highly valued and trusted cultural institution, is welcomed.
"In an era of globalised commercial media, a strong independent ABC is vital. We remain committed to outstanding news and current affairs, hosting conversations that inform the public, and delivering compelling content that is distinctive, high-quality and Australian.
Dr Kirstin Ferguson, who had been Acting Chair while the selection process for Chair was taking place, will continue as Deputy Chair.
"I would also like to take this opportunity to thank Dr Kirstin Ferguson for her strong commitment to an independent ABC and the ongoing leadership and governance she has provided during her tenure as Acting Chair," Anderson said.
Buttrose's name first appeared in media speculation earlier this week despite her not being on the original short list of candidates.  Prime Minister Scott Morrison was said to have expressed disappointment that there were no female candidates short listed. "There's been few people more than Ita that I think have lifted the standards of journalism in this country, and I think that says a lot about her character and her abilities," he said.
Opposition Leader Bill Shorten claimed that it was further evidence of political interference at the broadcaster.
Buttrose's media career began when she was a teenager, working as a copy girl at The Australian Women's Weekly and then becoming a cadet reporter for The Daily Telegraph, writing her first piece in 1959.
She then worked overseas and later returned to Australia to become women's editor at The Daily Telegraph. This then led to her creating women's magazine Cleo with Kerry Packer in 1972 — the event depicted in the ABC mini-series Paper Giants: The Birth Of Cleo — before being appointed editor of The Australian Women's Weekly in 1975.
She then became the first woman to edit a major Australian newspaper when she took over running The Daily Telegraph and Sunday Telegraph newspapers for Rupert Murdoch in the early 1980s.
Buttrose also became a television identity, appearing as a presenter on the Nine Network and then Network Ten. By the end of the decade she had set up her own publishing venture with a self-titled women's magazine, Ita.
She continued to work across the media, including radio, while also the chairperson of the National Advisory Committee on AIDS (NACAIDS) in the 1980s.
She continued to appear on television, including the 1990s version of the panel show Beauty And The Beast, and in 2013 was appointed one of the founding panel members on the Network Ten morning show Studio 10, where she stayed until 2018.
She was named Australian Of The Year in 2013 and is currently an ambassador for Alzheimer's Australia.
In taking over as Chair of ABC, 77-year-old Buttrose replaces Justin Milne, who stood down from the role last year after it was revealed he sought to have ABC journalists sacked in response to political pressure.
She will serve a five-year term as Chair of ABC.