For the tenth year in a row the Seven Network has claimed the ratings year (5 cities, 6pm-12mn).
For the weeks 7 to 48 — covering the period from 7 February to 26 November, and excluding the two weeks around Easter — Seven scored 30.2%, followed by Nine (26.7%), Ten (18.8%), ABC (17.6%) and SBS (6.8%).
Broken down to individual channels — Seven (20.7%) defeated Nine (18.3%), Ten (13.5%), ABC (12.6%), SBS (4.8%), 7TWO (4.0%), 9GO (3.9%), 7mate (3.7%), ABC2 (3.0%), One (2.8%), 9Gem and Eleven (2.5% each), 7flix and 9Life (2.0% each), ABC News 24 (1.3%), SBS2/Viceland (1.0%), SBS Food Network (0.9%), ABCME (0.6%) and NITV (0.2%).
(These figures are based on preliminary results and may vary slightly when delayed viewing for the last survey week is added but is unlikely to change the finishing order.)
Seven's shares received a boost with coverage of the Olympic Games but even when those weeks are subtracted the network still came out in front.
Mini-series Molly (Episode 1: 2,216,000, Episode 2: 1,816,000) kicked off the ratings year for Seven. The network once again had major success with My Kitchen Rules (Winner Announced: 2,096,000 viewers). House Rules ended on a high (Winner Announced: 1,324,000) but The X Factor disappointed.
Dramas Wanted (1,243,000) and The Secret Daughter (1,030,000) delivered strong numbers, followed by 800 Words (984,000).
Seven's sporting coverage delivered high numbers — with the AFL Grand Final (Presentation: 3,201,000, Match: 3,081,000) and The Melbourne Cup (The Race: 2,066,000) leading. The Australian Open, although technically outside the defined ratings period for the year, scored 1,634,000 for the Men's Final.
The Opening Ceremony of the Olympic Games (1,619,000) not surprisingly topped the Olympics numbers.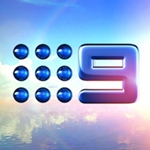 Nine's year was topped by the first match in the NRL State Of Origin: NSW versus Queensland (2,735,000) and NRL Grand Final (2,670,000). The Grand Final of The Block (1,865,000) dipped below last year's final, as did the final of The Voice (Winner Announced: 1,335,000).
Nine has claimed A Current Affair (832,000) to win the 7.00pm timeslot, followed by Home And Away (813,000), ABC News (771,000) and The Project (7PM: 596,000). Nine's 60 Minutes, despite a challenging year, managed to average the year at 835,000, compared to Seven's Sunday Night (771,000) — although both shows are down on 2015. Nine may have also creatively coded some late-timeslot 60 Minutes episodes separately, thereby not dragging down the yearly average for the standard early evening episodes.
Dramas Love Child (925,000) and Doctor Doctor (958,000) were solid performers.
For Network Ten, it was a year again led by MasterChef Australia (Winner Announced: 1,999,000) with The Bachelor Australia (The Final Decision: 1,399,000) and Australian Survivor (Winner Announced: 1,203,000) also highlights for the year.
The second series of I'm A Celebrity Get Me Out Of Here started on a high (1,373,000) but didn't fare quite so well for the finale (Winner Announced: 1,122,000).
Bathurst 1000 (Podium: 1,387,000) topped Ten's sporting slate, followed by Big Bash League (Final — Session 2: 1,309,000)
The long-awaited return of Offspring (921,000) and first-run mini-series Brock (Part 1: 1,002,000) didn't perform perhaps as well as expected but gave solid results.
Although they didn't match the high numbers of some of their Seven and Nine counterparts, Ten recorded decent results for shows like Have You Been Paying Attention? (829,000), Gogglebox (750,000), Shark Tank (626,000, the ARIA Awards (581,000) and The Living Room (557,000).
Neighbours scored a yearly average of 216,000 on Eleven, with its special one-hour episode back in April rating 302,000 viewers.
ABC's year was topped by British series Doc Martin (1,157,000) and Australian drama The Doctor Blake Mysteries (1,146,000) — the latter scoring particularly well given its Friday night timeslot. The 2015 New Year's Eve Fireworks, technically outside the 2016 ratings year, scored 1,427,000 viewers.
As of yesterday (Sunday) networks go into summer non-ratings mode, though viewing data is still collected by OzTAM and reported to networks over the non-ratings period.
The 2017 ratings year begins on 12 February and continues through to 2 December, with a two-week break over the Easter period.
Seven wins 2015, 2014, 2013, 2012, 2011, 2010, 2009, 2008, 2007
Data © OzTAM Pty Limited 2016. The Data may not be reproduced, published or communicated (electronically or in hard copy) without the prior written consent of OzTAM.