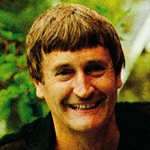 Ross Higgins, the actor best known as Ted Bullpitt in Kingswood Country, has died at the age of 85.
Higgins' career began in radio, at Sydney station 2GB, in 1946. His radio career alternated between both commercial radio and ABC.
The advent of television in 1956 saw Higgins move into the new medium, including hosting ABC's Children's TV Club and performing on early variety shows. He also became a familiar voiceover artist in radio and TV commercials — including voicing the cartoon character 'Louie The Fly' in commercials for Mortein fly spray. Louie The Fly became one of the most enduring characters in Australian advertising, lasting for over 50 years.
Higgins also provided the voice of Mr Pound in the advertising campaign promoting Australia's conversion to decimal currency in 1966.
 
YouTube: RBAinfo
His first major acting role on television was as Reverend Larcombe in the Seven Network serial drama Motel in 1968. This was followed by appearances in Skippy The Bush Kangaroo, Riptide, Woobinda Animal Doctor, Dynasty, Division 4 and Rush.
In 1977 he joined Kevin Goldsby and Noeline Brown in the sketch comedy series The Naked Vicar Show. One of the characters he portrayed in the show was that of suburban bigot Ted Bullpitt, who became the central character in the sitcom Kingswood Country. The spin-off series ran for 89 episodes over four years.
Higgins made a return to TV in 1988 as police sargeant Dan Costello in the short-lived series Richmond Hill. His next TV role was in the sitcom Late For School.
An attempt to reprise the Ted Bullpitt character in the 1997 series Bullpitt! was not to be as successful as Kingswood Country, but did manage to last two seasons.
Feature film credits included Fatty Finn and Ginger Meggs as well as a string of voicing roles for animated features including Dot And The Kangaroo and its various spin-offs.
Ross Higgins is survived by his wife Nadine and four adult children
Source: The Age, Wikipedia, TV Times, IMDB, Reserve Bank Of Australia. Forty Years Of Television: The Story Of ATN7.