Another year gone too quickly… but here's a quick catch up for anyone that might have missed anything.
It was a year of big anniversaries — Ten in Sydney and Brisbane turned 50, as did Nine in Perth and Seven in Adelaide.
Southern Cross Ten and Prime7 in Northern NSW, WIN in Mildura and Seven in regional Queensland also turned the big five-o.
Showcase — Australia's first 'national' TV talent quest — was remembered in time for its 50th anniversary. It was also 50 years since Australian television reached its two millionth household.
It was 40 years since a famous April Fool's Day prank — one that has since gone global! — and also 40 years since 'the bomb' went off at Number 96.
SBS television turned 35.
Neighbours celebrated 30 years, and it was 30 years since ABC took a $25 million gamble with a news revamp that ultimately failed. It was also 30 years since Australia's communications infrastructure took a giant leap with the launch of the Aussat satellite system.
Perth newsreaders Rick Ardon and Susannah Carr celebrated 30 years at the Seven News desk — with their eyes on one day becoming the longest-serving newsreading team in the world.
Pay TV turned 20 — and there was a look back at the comedy series Funky Squad.
ABC2 turned 10, and ABC News 24 turned 5.
It was ten years since the Seven, Nine and Ten networks put on a united front to raise money for the relief effort in the wake of the Asian tsunami.
In other news during the year, SBS launched a new food channel, Nine launched a new lifestyle channel and Seven debuted a racing channel.
After years of falling behind the rest of the world, the Nine and Seven networks finally heard the call of the people and covered the NRL and AFL grand finals in High Definition. Nine also stirred things up by resuming high definition simulcast of its main channel — putting the challenge out to its rivals to do the same — while Seven commenced online streaming of its range of channels.
Australia entered the Eurovision Song Contest, and I'm A Celebrity Get Me Out Of Here made its debut down under.
Nine boss David Gyngell stepped down, as did Ten's Hamish McLennan.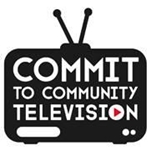 Community TV was granted a 12-month reprieve from broadcast oblivion, although Sydney's TVS opted for the alternative which was to cease transmission.
Regional news services continued to take a beating, with Southern Cross Ten axing the Shepparton-based Weeknights, Prime7 closing down its heritage Tamworth studios and shifting production of the news bulletin to Canberra, and WIN closing its news services in Mildura and Mackay. WIN also downsized by selling its Canberra studios and is set to close production at its heritage Ballarat studios. On a brighter note, Seven's regional Queensland network expanded its news service to include a new bulletin for Toowoomba and the Darling Downs.
The Project's Carrie Bickmore won the TV Week Gold Logie, while Home And Away was inducted into the TV Week Logies Awards Hall of Fame. It was also time to look back at Logies history — with the 1965, 1990 and 2005 awards covered.
The AFL locked in a $2.5 billion rights deal with the Seven Network, Foxtel and Telstra, while Nine and the NRL committed to a new five-year deal worth almost $1 billion.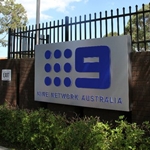 Nine announced plans to move out of its heritage Willoughby studios in Sydney, and in Adelaide moved into new CBD premises.
Network Ten announced plans to bring Offspring back from an extended break, and celebrated 500 episodes of Studio 10.
In the ratings game it was another win for the Seven Network — claiming the prime-time prize across the 5 major cities — but as usual Nine and Ten also found something to crow about.
Now, onto 2016…
As can be expected there'll be more reality shows — with My Kitchen Rules, House Rules, Dancing With The Stars, The Block, MasterChef Australia, I'm A Celebrity Get Me Out Of Here, Australia's Got Talent, The Voice, The Bachelor, The Bachelorette, Shark Tank, Gogglebox (pictured), Australia's Next Top Model, The Great Australian Bake Off, The Great Australian Spelling Bee and The X Factor all expected to return. Ten will be launching yet another attempt at an Australian Survivor, and Daryl Somers will return to TV with Nine's new game show You're Back In The Room. Nine will also make a rare venture into situation comedy with Here Come The Habibs!.
Seven will be launching a new entertainment series Sunday Night Takeaway, based on the popular UK show Saturday Night Takeaway.
Dramas Neighbours, Home And Away, Winners And Losers, 800 Words, House Husbands, Love Child, The Code, Rake, Jack Irish, Nowhere Boys, Janet King, Wentworth, A Place To Call Home, The Doctor Blake Mysteries and Offspring will all be back. These will be joined by new titles Hide And Seek, Wanted (starring Rebecca Gibney), The Secret Daughter (starring Jessica Mauboy), Cleverman, The Wrong Girl (starring Jessica Marais) and the SBS series Deep Water. And after successful biographical mini-series based on INXS and Peter Allen, the theme continues in 2016 with Molly (the story of Ian 'Molly' Meldrum, played by Samuel Johnson, pictured), House Of Bond (Alan Bond) and Brock (originally announced for 2015).
Foxtel will be launching new dramas The Kettering Incident and Secret City.
Ten will be reuniting families with Long Lost Families and will again be asking Have You Been Paying Attention? Seven will be putting kissing to the test with Kiss Bang Love. Comedian Tim Ross looks at Australian suburbia in ABC's The Streets Where We Live.
Benjamin Law's book The Family Law will launch as a series on SBS in January. ABC will be bringing back comedies Black Comedy, Upper Middle Bogan, Soul Mates, Shaun Micallef's Mad As Hell, The Weekly With Charlie Pickering and Julia Zemiro's Home Delivery. Luke McGregor will host Luke Warm Sex for ABC, and will also be appearing alongside Celia Pacquola in rural comedy Rosehaven. YouTube series The Katering Show (pictured) will continue with a new second series exclusive to ABC iView. ABC will also launch the Comedy Showroom, featuring six pilots from various Australian comedians — with the viewers deciding which one will go on to a series.
Also on ABC, former At The Movies co-host David Stratton returns to ABC with the documentary David Stratton's Story Of Australian Cinema, and Australian comedy will again come under the spotlight with a new series of Stop Laughing… This Is Serious. SBS will have new episodes of First Contact, Who Do You Think You Are? and Shaun Micallef's Stairway To Heaven, while launching new documentaries including Vietnam: The War That Made Australia, DNA Nation, Untold Australia, The Logan Project and Hanson: The Years that Shook Australia.
Silvia Colloca makes the move to ABC with a new series, Silvia's Italian Kitchen, while SBS will feature new series from its stable of celebrity chefs including Shane Delia (pictured), Poh Ling Yeow, Adam Liaw and Matthew Evans.
The Seven Network will be taking us to Rio de Janeiro for the Games Of The XXXI Olympiad and the Summer Paralympics. SBS will cover the Tour de France and the 2018 FIFA World Cup Qualifying Matches.
Australia will again be competing in the Eurovision Song Contest, this time coming from Stockholm, Sweden, with SBS' coverage again hosted by Julia Zemiro and Sam Pang. SBS will also be presenting Australian specials of the Chinese dating show If You Are The One.
Among the TV milestones during the year, the biggest will be the 60th anniversary of television in Australia. ABC's Play School will be celebrating its 50th anniversary.
Television.AU will continue to monitor events surrounding Australian television, with an eye on the past and will again maintain its coverage of TV from 20 years ago as documented in the pages of TV Week.
Happy New Year to you all and best wishes for the year ahead!